READ ALL OF THE LATEST UPDATES FROM ASCEND BY CIRIUM EXPERTS WHO DELIVER POWERFUL ANALYSIS, COMMENTARIES AND PROJECTIONS TO AIRLINES, AIRCRAFT BUILD AND MAINTENANCE COMPANIES, FINANCIAL INSTITUTIONS, INSURERS AND NON-BANKING FINANCIERS. MEET THE ASCEND BY CIRIUM TEAM.
---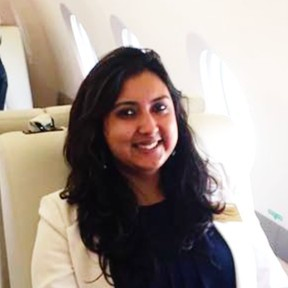 by Harshita Shishodiya, Solutions Consultant – Commercial Planning at Cirium
Saudi Arabia's ambitious Vision 2030 stands as a prominent narrative for individuals residing in the Middle East, avid followers of Middle Eastern news, or those who have attended trade shows in the region. One of the initiatives under Vision 2030 includes establishing a world class cutting-edge mega airline(s) which is expected to rival giants like Qatar Airways and Emirates.
In the early 1990s, the aviation industry failed to anticipate the significant disruption that Middle Eastern carriers would bring.
Within a remarkably short span of time, Emirates Airline and Qatar Airways emerged as dominant players, reshaping the market landscape and capturing substantial market shares from legacy carriers across major routes, such as India to the USA and Europe to Asia. By 2019, Middle Eastern carriers had surpassed direct connectivity in the Africa-Asia and America-Indian Subcontinent* markets, commanding approximately 45% and 41% market shares in these regions, respectively. Qatar Airways has taken the lead in Africa with seamless connectivity from 31 destinations, followed closely by Emirates, with both airlines offering around 10,000 departures each, in the year 2023.

Here emerges the pivotal question – Can there be potential for disruption in a strategic region already dominated by two well-established and prominent airlines?
For more than seven decades, Saudi Arabian Airline or Saudia (SV) has maintained its supremacy in the Saudi aviation landscape since its inception in 1947. Together with its low-cost subsidiary, flyadeal (F3), Saudia operates a mixed fleet of over 120 aircraft serving more than 100 destinations.
In March 2023, Saudi Arabia unveiled the highly anticipated launch of Riyadh Air, an airline that will be owned by the prestigious Public Investment Fund (PIF), one of the world's largest sovereign funds. Earlier this year, Riyadh Air made headlines with its order of up to 72 Boeing 787-9 aircraft, showcasing an ambitious expansion strategy to reach 100 destinations by 2030.
The growth of Saudi-based carriers is clearly demonstrated not only by the expansion of their fleet in the past few decades but also by the year-over-year capacity growth, which has kept pace with the overall growth in the region.
FlyNas (XY), Saudi's premier low-cost carrier, and Saudia owned flyadeal (F3) experienced an extraordinary growth rate of approximately 50% in available seat kilometers (ASK) from 2019, reaching 21 billion in 2022. This positive trend is expected to continue with both carriers projected to achieve 27 billion ASKs in 2023.
Despite its sustained growth in the recent past, this may be the start of a promising and illustrious journey for Saudi Arabia.
Compared to its counterparts in the region, Saudi Arabia operators have a relatively low level of international market penetration.
More than 60% of seat distribution is dedicated to domestic flights, while its international presence is currently limited to a few select countries. Moreover, Saudi Arabia's international market is presently dominated by foreign carriers which hold a majority share of 56% for all international operations out of Saudi Arabia.
This leaves room for Saudi-based carriers to expand their operations and gain market share from neighbouring carriers that lack the advantage of a sizable domestic population. By 2030, Saudi Arabia's population is projected to reach 50-60 million, with expatriates making up over half of the population, largely due to the development of mega cities like Neom under Saudi's Vision 2030. While a substantial domestic foundation and the consistent influx of Hajj and Umrah traffic are anticipated to sustain Saudi operators in the future, their ultimate triumph will be determined by their capacity to capture market share from established behemoths such as Emirates and Qatar, as well as from upcoming competitors like Air India, which recently secured one of the largest aircraft order ever recorded.
---

LEARN MORE ABOUT CIRIUM FLEETS ANALYZER – SEE MORE ASCEND BY CIRIUM POSTS.