Cirium On-Time Performance – Award Presentations and Ceremonies
2022 Winners Award Presentations and Ceremonies
---
Azul Airlines – The World's Most On-Time Airline in 2022
In March 2023, the Cirium team visited Azul Linhas Aéreas Brasileiras, in São Paulo to celebrate the airline being the most on-time mainline airline globally for 2022. The celebratory event was held in their state-of-the-art maintenance hangar. The backdrop featured an Airbus A350-900 and displayed the Cirium seal of excellence for the outstanding achievement of the Azul team.
Read more about the AZUL event, here.
Delta Air Lines – most punctual North American airline in both the Mainline and Network categories and Platinum Award winner for Operational Excellence
An award presentation took place on January 25th and 26th, 2023 during the Delta LEAD 2023 Conference at the Mercedes Benz Stadium in Atlanta, Georgia, to mark Delta's outstanding achievements.
Read more about the Delta event, here.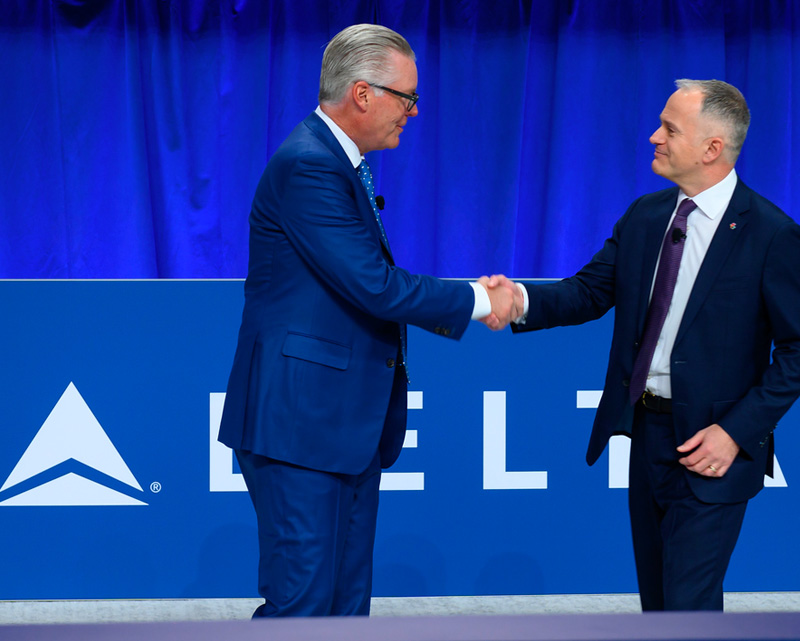 Iberia – Europe's most punctual Mainline and Network airline
Iberia Express was also awarded alongside their parent company, ranking 3rd in the Europe Mainline airline category.

An award ceremony took place at the Fitur 2023 – International Tourism Trade Fair in Madrid, Spain on January 18 2023, with 17,000 Iberia employees in attendance to mark their outstanding achievements.
Read more about the event, here.
2021 On-Time Performance Ceremonies (held in early 2022)
Cirium's global Award Presentations and Ceremonies commence after the release of the annual On-Time Performance Review.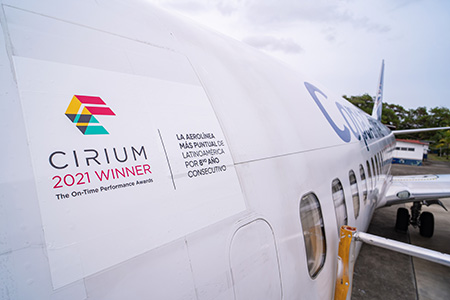 Recent Thought Cloud articles about Cirium On-Time Performance