A Q&A with Cirium executives
Earlier this month, Cirium announced plans to deliver a new generation of aviation analytics products for airline operational analysis, CO2 emissions forecasting, booking trend analysis and situational awareness as part of the company's commitment to accelerate digital transformation in aviation – six new products and solutions in all.
Members of the Cirium leadership team sat down with the Thought Cloud team to discuss the new products and Cirium's dedication to helping address the aviation industry's current and future challenges. The team shared their thoughts on the importance of using data in new ways and how Cirium is aligning its portfolio to shifts in the industry.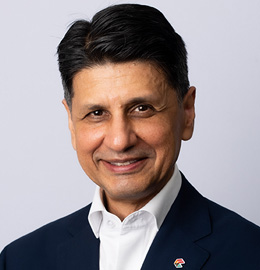 Q: What are you hearing from the industry and how is Cirium responding?

Kevin O'Toole, chief strategy officer: "We hear from airlines and airports that they don't want to go back to the old ways where they're making decisions over very long periods of time without being able to make changes in the short term. They need awareness of what is happening around them in near real time."
Jeremy Bowen, chief executive officer: "Our new product releases are born out of in-depth conversations with leaders in aviation. They help address the challenges faced every day and capitalize on the recent uplift in passenger demand. Sophisticated industry benchmarking, underpinned by industry-leading datasets, is aviation's number one requirement."
Kevin O'Toole: "Organizations need data to make informed changes. Current situation or real time awareness is important for analyzing what they did right or need to improve on in the future.  Combining those two things are the bedrock for a high-performing analytical tool.
"We're bringing all this data together and helping it flow fluently through an organization. We're not launching something that's only useful to the network planning teams or finance operations, we want customers to be able to pull our data together to make use of it anywhere in the industry." 
Kevin Hightower, VP of product: "We're being asked to create more holistic views of a complete process . . . for example, the addition of Diio Advance Bookings you can get a complete, holistic view of travel demand. Now you can start to look at things like predictive analytics with far more accuracy. You can confidently see the predictive markers that enable optimization and better passenger accommodations."
Q: What's unique about Cirium's new approach to delivering analytics solutions?
Kevin Hightower: "By releasing products in waves, we make it easier to break down the data barriers and let the data flow across, not just products, but the users of the data. It provides a better view for customers looking to combine the data and use a single data platform for everything they need, rather than a set of different products, from different vendors that the customer must cobble together."
Jen Reid-Schram, VP of technology: "Our platform allows us to deliver data using a variety of surfaces, not only UI-based products, but also APIs and cloud surfaces that mean our customers can jump right in, make a few tweaks, and have the data they need flowing into their systems the way they want it."
Mike Malik, chief marketing officer:
"This release showcases a solid, consistent roadmap that seamlessly aligns all components of our portfolio and how they support each other. Through the convergence of diverse datasets, we are revolutionizing the aviation industry, granting unprecedented accessibility to invaluable information."
Jen Reid-Schram: "It (the release) marks a change in the way our engineers engage with customer use-cases–being able to join the dots to value through the whole of our stack–from data acquisition and processing, all the way to the surfaces and solving the customer problem–is super exciting!"
Kevin Hightower: "Now that we have all the data available in one platform, we can combine data like never before and provide insights and analytics across all of aviation. Where's the aircraft I own flying? How much emissions will that route produce this year? How can I accurately anticipate passenger demand?"
Q: How is the product portfolio evolving to help move aviation forward?
Mike Malik: "By organizing our product portfolio into five areas, we help people understand what Cirium is all about–that is to make the industry smarter and more informed about good, solid, profitable decisions, not only for our customers, but also for their own businesses."
We have strategically structured our product portfolio into five distinct areas, which support Cirium's core mission: to empower the industry with intelligence and informed decision-making. Our goal is to enable stakeholders to make astute, profitable choices that drive long-term success, not only for our valued customers but also for their own enterprises."
Jen Reid-Schram: "Clearly structuring our products is one of many steps that show we continue to listen our customers and the wider industry. We're constantly innovating. We take these different datasets, add to them, combine them in new ways and improve how they are delivered, all to address customer needs."
Jeremy Bowen: "What's exciting about the latest product releases is that they deliver even more granular insight, and impact for our customers. We are placing the thing that matters to the market at the core, whether that's the aircraft, the airline or the traveler, to build analytics for the future growth in aviation.
Our solutions are easier to use, more valuable to the people that use them, and bring data together in ways the industry has never seen before."
What's next?
Sign up to be the first to learn about Cirium's new aviation analytics and data solutions.