Do great work
Cirium employees help move people and goods around the world through data, technology and analytics.
We value the interests of our customers and our colleagues.

We are empowered by the trust we earn from each other and our customers.

We share a common global vision for Cirium based on diversity, inclusion and collaboration; and a passion for discovery which will transform industries.
Growing your career at Cirium with Lizzie Law, Chief of Staff

Lizzie Law, Chief of Staff
Most recently Lizzie Law was director of products and operations at Cirium, and had been appointed as the interim chief operating officer (COO) for the business. The secondment became available when Cirium's COO, Matthew Wright embarked on a four-month paternity leave.

"It's a career highlight for me to be the interim COO whilst Matt is on his paternity leave. I am proud to work for a company that allows such opportunities for personal life, as much as it does for professional growth," Lizzie said.

Since then she has now moved into the role of Cirium Chief of Staff.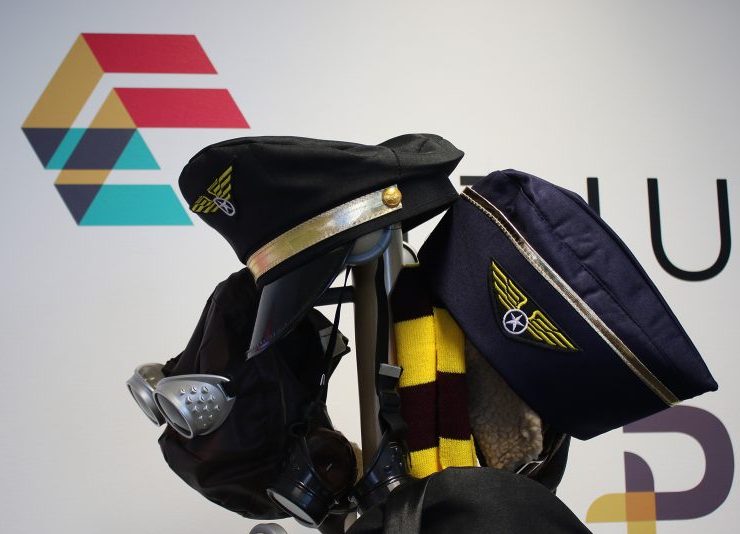 Working at Cirium
Cirium delivers information and tools enabling travel companies, aircraft manufacturers, airports, airlines and financial institutions to make logical and informed decisions shaping the future of travel and transforming businesses.
We serve a global customer base with 12 offices around the world and a team of more than 500 people. We speak 20 languages. Some of our leaders have grey hair and some have purple hair. Whatever your background, you are welcome to build your career with Cirium.
We have job openings in data science, machine learning, software development, IT, sales and more.
One of our offices is on the runway at Heathrow and another has its own British-style pub named Spruce Goose. Check out all of our office locations.
We have great benefits, including two days of charitable activity per year.
Cirium is a founding member of the Tech Talent Charter and is committed to increasing the ratio of women and under-represented groups working in technology.
We are looking for dynamic and talented people that never stand still and can contribute to our continuous success.
Cirium and LexisNexis Risk Solutions Group
Cirium is a part of LexisNexis Risk Solutions Group which provides information, analytics and data to business professionals worldwide. Our strong global products and services hold market-leading positions across a wide range of industry sectors including banking, petrochemicals and aviation where we help customers make key strategic decisions every day. LNRSG is part of RELX, a world-leading provider of information solutions for professional customers across industries.
LexisNexis Risk Solutions Group is an equal opportunity employer and all qualified applicants will receive consideration for employment without regard to race, color, religion, sex, national origin, disability status, protected veteran status, or any other characteristic protected by law.
Receive new reports, updates and analysis
Be the first to know about new complimentary Cirium reports, like the On-Time Performance Report, travel and aviation research and new analyses.