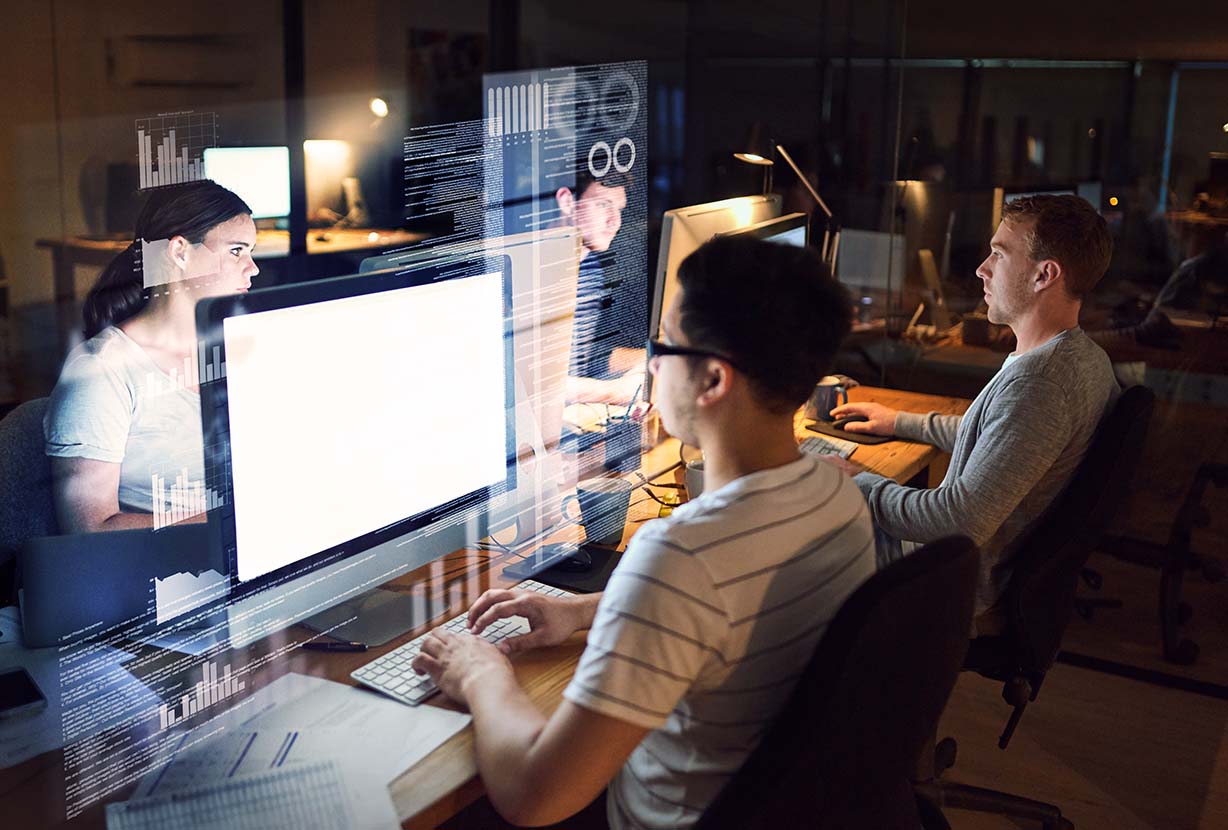 TECHNOLOGY CAREERS AT CIRIUM
We do things differently – shape your future career at Cirium.
Here at Cirium, we thrive at solving interesting problems.
We process huge amounts of data from myriad sources to derive unique insights that keep the aviation industry moving forward. Cloud-native and with R&D and innovation at our core, we're always looking for ways to continuously improve – how do we make it faster, more scalable, more resilient, more secure? At the same time, we're trying to solve the big, hairy problems that our customers have, from "As an airline, is it a good idea to enter this route market?" to "How can we predict when and where an aircraft will need maintenance, so that we can deploy parts and crew efficiently".
You might not be an Aviation Geek yet, but it'll be tough to resist becoming one when you join our team.
Meet our Cirium Technology Leadership Team
Carol Morris
Director of Technology Operations
Adrian McKenzie
Senior Director of Software Engineering
Naomi Homrighausen
Director of Software Engineering
Jen Reid-Schram
VP of Technology
David Rayner
Senior Director of Software Engineering
Chris Buck
Senior Director Architecture & SRE
Oli Deakin

Lead Architect
Products we develop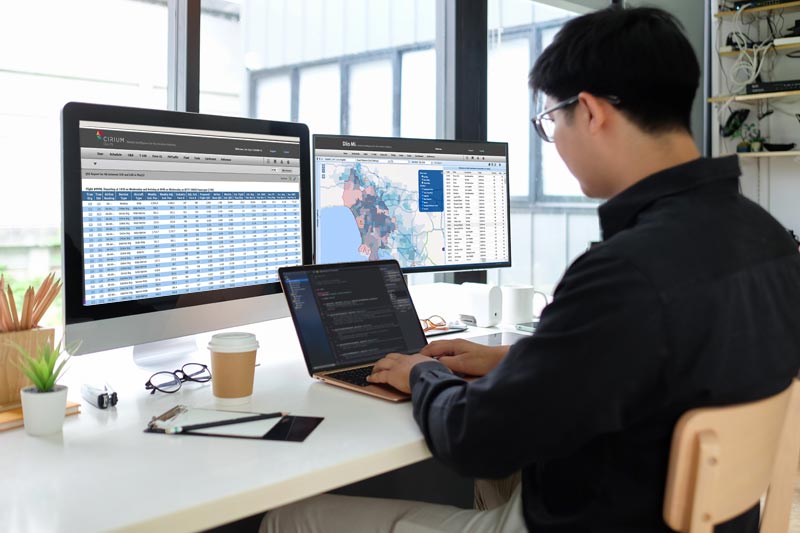 Cirium brings together powerful data and analytics to keep the world moving. Be part of our mission and strategy to activate data fluency across the industry. In Cirium technology, you will drive change, work with talented people and receive the support and investment you need to advance your career opportunities.
Our teams care deeply about the quality of the products they create. Through collaboration Cirium's cross-functional agile teams make sense of the large expanse of data generated within the aviation industry and deliver actionable market insight.
The customers we innovate for
Our products enable airlines, airports, travel companies, tech giants, aircraft manufacturers, financial institutions, and many more to accelerate digital transformation.
Our customers rely on Cirium to know where people are flying, how they are getting there, how much they are paying, and how sustainably they do so. The overwhelming majority of passenger aviation in the world (including 23 of the 25 largest airlines) is planned with the help of our business intelligence tools.
Our teamwork and culture
Our teams embrace technologies and skills across the technology stack and enjoy contributing beyond coding. First and foremost, we are looking for people with the right Values to join our cross-functional squads in a highly collaborative environment.

Our teams are diverse and distributed but are all product-centric, friendly and social. You might join one of our RE Cares charity events or take part in our annual Wimblepong (table tennis) tournament, be part of a Pet-Project Hackathons or volunteer to support local interns & graduates learn on the job.

Our teams are collaborative, diverse and forward thinking and part of something much bigger. Cirium is part of RELX PLC, a FTSE 100 global provider of information-based analytics and decision tools with over 8,000 technologists.
The technology we work with
Your skills are needed to develop complex analysis pipelines, data modelling or data manipulations using Python/Pyspark and Relational Databases such as Redshift or PostgreSQL. You could bring your experience in Cloud Computing or CI/CD technologies to our Product & Platform deployments.
A strong understanding of normalized or dimensional data modeling principles, experience writing services in Java, or composing user interfaces with React, TypeScript or Angular is welcomed. In addition, the ability to support our deployments with various technologies such as AWS, Jenkins, Docker, and Kubernetes will be key.
Or you might want the room to learn new technology and grow your career. Cirium teams have the opportunity to work with the latest technologies, in modern and mature organization.