READ ALL OF THE LATEST UPDATES FROM ASCEND BY CIRIUM EXPERTS WHO DELIVER POWERFUL ANALYSIS, COMMENTARIES AND PROJECTIONS TO AIRLINES, AIRCRAFT BUILD AND MAINTENANCE COMPANIES, FINANCIAL INSTITUTIONS, INSURERS AND NON-BANKING FINANCIERS. MEET THE ASCEND BY CIRIUM TEAM.
---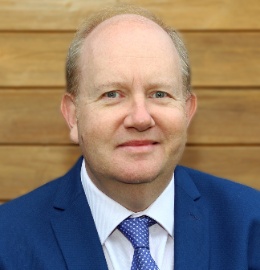 By Max Kingsley-Jones, Senior Consultant at Ascend by Cirium
Analysis of Airbus and Boeing's 2022 delivery data reveals some interesting developments for both OEMs, particularly in the single-aisle sector.
Overall, Airbus and Boeing completed a total of 1,143 aircraft deliveries last year, comprising 663 by Airbus and 480 by Boeing.
Comparative figures for 2021 were 949 deliveries (609 Airbus/340 Boeing). The two OEMs delivered a combined 900 A320s and 737s in 2022, the highest annual total since the Max grounding in 2019.
The Airbus tally is complicated by the delivery in 2022 of two A350s to Turkish that had been the subject of contractual deliveries to Aeroflot in late 2021 but could not be completed due to the Ukraine conflict. As a result, Airbus is discounting these two from its 2022 gross delivery total.
Airbus missed its revised 2022 target of around 700 deliveries by almost 40 aircraft, and it was almost 60 below its original expectation of 720. Airbus points to supply-chain issues as a key factor, and there was certainly a hold-up in powerplant shipments during the year that contributed to Toulouse's decision to slow its A320neo family ramp-up trajectory to Rate 65. This is now due to be reached during 2024, rather than late 2023.
Despite missing its target, Airbus still shipped 180 more aircraft last year than Boeing, which saw its early delivery dreams shattered by a variety of factors.
On the Max programme, Boeing made progress in reducing its inventory of pre-built aircraft but the lack of Chinese deliveries frustrated efforts to achieve the planned 500 737 deliveries last year. In the end, it shipped a total of 386 737s, including 374 Max aircraft and 12 737NG military variants.
Ascend by Cirium analysis shows that 38% (142 aircraft) of last year's Max shipments were from the inventory of undelivered aircraft built and flown prior to the programme resuming in December 2020. That ratio was reversed in 2021, with 60% of deliveries coming from inventory.
However Ascend by Cirium calculates Boeing still has 126 Max aircraft from the original inventory to deliver (including some that flew in 2019) and a further 92 stockpiled after deliveries resumed, giving a total of almost 220 aircraft. Many of these were built for Chinese customers, so the process of clearing the stockpile may be eased by the recent softening of China's position on the Max, with the type having just re-entered service there. Boeing has indicated it aims to increase 737 output to around 50 a month by the middle of the decade.
There were two crumbs of comfort last year for Boeing on the Max. Firstly, it achieved the highest-ever Max delivery month in December, shipping 53 aircraft (the previous record was 51 Max deliveries in December 2018). Secondly, total Max deliveries pushed past the 1,000-mark, reaching 1,033 aircraft by year-end. However, the delivery deficit to the rival A320neo family remains over 1,500 aircraft.
It took until August for deliveries of 787s to resume, with just 31 being delivered through to the end of the year. There is still an inventory of around 90 pre-bult 787s to clear, as Boeing contemplates the timing of a production ramp-up for the twin-aisle. Last year, executives indicated Boeing was aiming to restore 787 output to 10 a month by 2025-2026, from around two currently.
From a holistic perspective, Cirium data shows that five of the top 10 recipients of Airbus and Boeing deliveries last year were US operators.
Southwest took the top spot with 68 deliveries (all 737s), with other leading US recipients being Delta (42), United (40), American (33) and Alaska Airlines (26). Indian low-cost carrier IndiGo was placed second overall, receiving 49 A320neo family aircraft.
---
SEE MORE ASCEND BY CIRIUM POSTS.
LEARN MORE ABOUT CIRIUM FLEETS ANALYZER.