Decades ago, government-owned Air India and Indian Airlines faced no domestic competition. That started to change in the early 1990s, when carriers like Jet Airways and Air Sahara entered the scene. After another wave of deregulation in the mid-2000s, Air India and Indian Airlines were merged, Jet Airways purchased Air Sahara, and the first influential low-cost carriers began arriving on the scene. Some like Air Deccan didn't last long.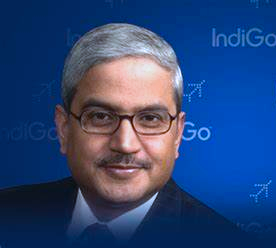 One in particular—IndiGo launched in 2006 with backing from former United, US Airways and Air France executive Rakesh Gangwal.
He would go on to become the CEO of India's largest domestic airline. IndiGo's spectacular growth and ambitious aircraft ordering helped India transform from the world's 13th busiest airline market on the eve of IndiGo's launch, to number three in the world today.
That's measured by total seat capacity according to Diio by Cirium, our airline planning system used by industry stakeholders worldwide to provide a wealth of insights on the past, present, and future of airline markets, including the always fast-growing and always fast-changing Indian market.
Remember Kingfisher Airlines? It was another ambitious Indian carrier that eventually disappeared (in retrospect, maybe ordering A380s wasn't such a good idea). Jet Airways would collapse as well, roughly a year before the pandemic started. During the pandemic, of course, air travel was greatly curtailed. Yet the Indian aviation landscape continued to change. Air India was finally privatized earlier this year, purchased by the airline's original founder from many decades ago, the Tata Group. Tata, meanwhile, continues to own parts of AirAsia India (launched in 2014) and Vistara (launched in 2015).
LOOKING AT SCHEDULES FOR THE REMAINDER OF THIS YEAR, DIIO STILL SHOWS INDIGO AS INDIA'S LARGEST AIRLINE BY FAR, OFFERING ALMOST 28 MILLION SEATS FOR THE FOURTH QUARTER.
A distant second is Go Air, recently rebranded as Go First, with fewer than 7 million seats. Air India ranks third, followed by the low-cost carrier SpiceJet, then Vistara, then AirAsia India. A few regional airlines appear in the Diio rankings as well. Among foreign carriers serving India, Emirates is largest. Second is Singapore Airlines, also a shareholder in Vistara.
FlyBig is another newcomer, focusing on smaller markets with smaller planes. And guess who's coming back? Jet Airways is reorganizing and planning to relaunch this fall.
STAY TUNED WITH CIRIUM FOR THE LATEST ANALYSIS AND STORIES USING DATA. GET ACCESS TO THE DIIO AIRLINE PLANNING SYSTEM TODAY.