READ ALL OF THE LATEST UPDATES FROM ASCEND BY CIRIUM EXPERTS WHO DELIVER POWERFUL ANALYSIS, COMMENTARIES AND PROJECTIONS TO AIRLINES, AIRCRAFT BUILD AND MAINTENANCE COMPANIES, FINANCIAL INSTITUTIONS, INSURERS AND NON-BANKING FINANCIERS. MEET THE ASCEND BY CIRIUM TEAM.
---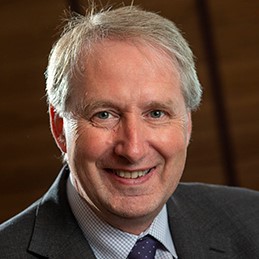 Russia Max Return
by Rob Morris – Global Head of Consultancy, at Ascend by Cirium
I read with interest the confirmation that Globus, a subsidiary of S7 Group, has secured approval from the Russian government to return two Boeing 737 Max jets to their lessors (read on Cirium Dashboard). The aircraft in question are two 737 Max 8s which were delivered to the airline group on lease from Air Lease Corporation (MSN 43302) and Aviation Capital Group (MSN 44297) in October 2018. Given the uncertain technical status of commercial aircraft which have remained in Russia since the conflict commenced, my first thought was to wonder just how attractive the return of these aircraft might be to their respective lessors who have no doubt already included them in insurance claims made for aircraft stranded in that country. However, thinking through the issue perhaps these aircraft are somewhat less of a technical challenge than other aircraft presently stuck in Russia?
The aircraft were initially delivered on lease to Globus / S7 on 11 and 25 October 2018 and of course both were subsequently grounded on 13 March 2019. During that short period of operation Cirium's data records a total of 1,947 hours / 434 cycles and 1,825 hours / 392 cycles for each aircraft respectively.
Since that time the aircraft have remained parked at Novosibirsk Tolmachevo Airport. Although Novosibirsk has a harsh climate and is thus hardly the most attractive location to park commercial aircraft for extended periods, perhaps it is safe to assume that the aircraft OEM would have been actively assisting the airline to ensure appropriate preservation until the aircraft would legitimately be returned to service following relevant approvals.
That could potentially have been achieved earlier this year but then of course the conflict intervened. Since that time a large majority of lessor aircraft that have remained in Russia have continued to be operated. Thus, the maintenance and other technical status of such aircraft is becoming increasingly uncertain and hence any impact on the aircraft's future status is also uncertain. But by contrast these two Max 8s have continued to remain parked and although the OEM will by now be prevented from provision of assistance by sanctions, it seems likely that the storage regime will be unchanged from pre-conflict and hence the status of the aircraft is relatively low risk compared to operational assets. There will be a challenge to return them to operational status for a return flight and I suppose that is where the greatest risk lies here.
But if these aircraft can be returned safely and with a low risk maintenance status, then perhaps this is good news for the lessors.
Ascend by Cirium's Half-Life Current Market Value estimate for these aircraft is presently around $34 million, but given the utilisation expressed earlier the assets will be better than Half-Life and some way towards our Full-Life CMV assessment of more than $45 million. Although those values will almost certainly be included in insurance claims, as mentioned earlier, those claims will undoubtedly take many years to settle. Hence, the potential 'release' of the aircraft could leave the lessors free to market and place these aircraft today.
Demand for new generation single-aisle aircraft today is strong and although there are some 25 Max 8s currently recorded in Cirium's fleets data as idle and thus available for lease, with continued OEM delivery delays it seems likely that Air Lease and ACG would be able to market and place these aircraft relatively quickly, with a Current Market Lease Rate potential of at least $275,000 per month.
So while at first glance the news of this potential return causes us to ask "so what", the development is welcome and perhaps a sign that all those aircraft stuck in Russia may not be so far away in our rear view mirror as we think.
---
SEE MORE ASCEND BY CIRIUM POSTS.