Cirium is empowering the global aviation industry to reach a more sustainable future with the most accurate aircraft emissions data.
As a sustainability partner, Cirium is helping the aviation industry gain a much clearer view of aviation's carbon emissions. Cirium data assists in developing methods to reduce emissions, enabling on the industry promise to fly sustainably. Read the announcement.
See our methodology. Download now.
Deliver on sustainability promises with the most accurate, historic and predicted flight emissions data in the marketplace.
Cirium data provides clear insights into an organization's emissions footprint. It helps make informed decisions on sustainability strategies.
Trusted market leader
As the world's leading aviation analytics firm, Cirium provides the most powerful and comprehensive combination of aviation data, analytics, and the industry's most accurate emissions methodology. Our commitment and investment in new solutions and product innovation will enable the industry to meet evolving needs and expectations.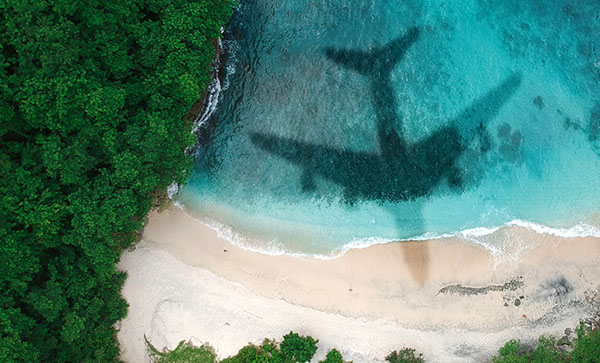 Unmatched industry expertise
With decades of deep industry knowledge and unparalleled experience, Cirium takes a consultative approach to sustainability. We provide unbiased insights into operations. We help identify opportunities, recommend solutions and help implement them across your organization.
Strength through partnerships
Cirium partners with industry leaders to innovate and build the path towards a sustainable future for travel. As a sustainability partner, Cirium is committed to helping the entire aviation industry fly sustainably.
Fly sustainably
A consultative approach
to sustainability
Wherever you are on your sustainability journey,
Cirium can help you reach your goals.
Emissions data made accessible
Accurate emissions data is available across Cirium products and is a key component of today's and future aviation analytics solutions.

Analyze, benchmark CO2 emissions based on individual aircraft configurations. Demonstrate how new-gen aircraft types will lower carbon footprints, helping meet sustainability goals. 
Request a demo.

Premium aviation data sets enable swift decision making with precision. With Cirium Blu custom services, get innovative solutions to bespoke sustainability and ESG needs.
Speak to an engineer.
Harness the power of the Cirium Sky Data Warehouse to precisely track and report on sustainability efforts. Use the Emissions API to help inform travelers of the most sustainable flight choices.
Explore more.