By Mike Malik, Chief Marketing Officer at Cirium
Look up. There's a star in the sky that's been shining for a quarter century.

In May, the Star Alliance—today a global partnership involving over two dozen airlines—celebrated its 25th anniversary. When first announced in 1997, the alliance was a pioneering initiative of just five airlines, namely Lufthansa, United, Air Canada, SAS and Thai Airways. Japan's All Nippon Airways, Singapore Airlines and Air New Zealand joined shortly thereafter, as did several airlines no longer around today (Varig, British Midland, Mexicana and Ansett Australia, for example). In the ensuing years, the Star Alliance continued to add new members, including some industry giants like Air China and Turkish Airlines. At times, Star gained heft through consolidation, as when United merged with Continental. At other times, it lost members through consolidation, like when US Airways and TAM were swallowed by American and LATAM, respectively.

Why did the original five Star members get together in the first place? The alliance concept developed in the late 1990s, when airlines recognized an imminent wave of globalization that would indeed shape the airline industry in the coming two decades. Lufthansa, United, Air Canada, SAS and Thai Airways understood that their customers—especially their high-paying corporate customers—would increasingly need to reach places all over the earth. Airlines in different countries could not easily merge due to foreign ownership restrictions and, even if they could, mergers in the airline industry are often risky and complex.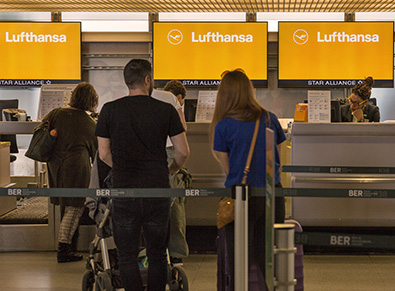 The next best thing, they concluded, was an alliance that made their passengers feel like they were flying one airline, even when their journey involved two or three airlines. The word they'd often use is "seamless," ensuring, for example, that an elite-level Air Canada customer would enjoy the same perks and privileges when flying on any Star Alliance carrier. Customers could earn and use miles on any member carrier. They could access any member's airport lounge. They would receive priority check-in and baggage handling. Airport facilities like check-in desks and departure gates would be co-located where possible, to make connections between member carriers more convenient. Again, the guiding principle was seamlessness.

In practice, the benefits across member airlines still vary substantially. Being a member of LOT Polish elite, for example, doesn't mean you'll get an automatic seat upgrade when flying Singapore Airlines. Indeed, policies still vary between individual airlines, making journeys not always quite so seamless. Cooperation is further complicated by the non-standardization of products across different member carriers. If someone is flying United in premium economy, connecting to a carrier that doesn't have a premium economy, where will that person be seated? Business? Economy? These matters are still largely negotiated bilaterally.

Importantly, alliance activities are greatly limited by antitrust laws, preventing members from coordinating prices and schedules. In addition, there's no Star Alliance loyalty plan, but rather individual plans operated by each member airline. During its 25 years of existence, some members have grown extremely close, forming antitrust immune joint ventures that enable much deeper cooperation. An example is the Atlantic joint venture between United, Lufthansa and Air Canada. Sometimes, to gain more access to a critical market, alliance members will form tight partnerships with non-members, like when Air New Zealand had a joint venture with Virgin Australia.
The point is airlines frequently must act within or beyond their alliance to realize their strategic aims.

Despite the limitations, the alliance concept caught on and not long after Star's creation, other airlines came together to form what became rival alliances (Oneworld and SkyTeam). Most of the world's leading airlines felt it worthwhile to join one of the three, with a few important exceptions, the most obvious being Emirates. LATAM is another conspicuous non-member, having left Oneworld after forging closer ties to Delta.

Today, alliances remain a useful tool for airlines to offer travel perks on routes they themselves don't serve. Star, for its part, offers some niche products like "Round the World" tickets valid on any member carrier. More helpful to an airline's revenue is Star's "Corporate Plus" service that provides business clients with a single contract and single point of contact covering all member carriers. Alliances provide some cost savings too. Member airlines, for example, don't have to invest in as many overseas lounges knowing customers can simply use a partner's lounge.

In one sense, the Star Alliance has a uniform loyalty offering. Frequent fliers can qualify for either Silver or Gold Status with the alliance, earning various perks and privileges. They mostly involve priority service (check-in, security screening, baggage handling, boarding, etc.) and lounge access. They don't, however, confer any seat upgrades.

The Star Alliance maintains offices in Frankfurt and Singapore, where staff assist with IT solutions that help member airlines interact. They also maintain a set of service standards members must meet and collaborate with audit teams to ensure compliance. Star now promises "new digital and mobile innovations" in the year ahead. It's running a new ad campaign with the tagline "Together. Better. Connected." Also on Star's agenda is an industry-first alliance-branded credit card, while helping members achieve their sustainability targets is another goal. In addition, it's helping members upgrade their websites to enable more multi-airline functionality—allowing a flier to select a seat or track bags on a connecting codeshare flight, for example. Last year, the alliance teamed with NEC and SITA to announce an initiative to allow loyalty plan members of any Star carrier to use their biometric identity across any participating airline at participating airports.

Twenty-five years after its founding, the Star Alliance still boasts of having the largest route network of any alliance.
It's especially strong in markets like Africa, China and Canada. It's the only alliance with coverage of India. On the other hand, Star lacks members in Brazil, Mexico, Australia and the Middle East, and it's underrepresented in the world's largest aviation market, London. Cirium's Diio tool shows Star Alliance members offering only about 26,000 passenger flights a year to and from Heathrow airport, compared to 173,000 for the alliance's busiest hub Chicago O'Hare. Istanbul, interestingly, is now Star's busiest airport by flights outside of the US (looking at schedules for the 12 months to June 2022). Frankfurt is second.

As Star enters its 26th year, new questions loom. One is whether Colombia's Avianca plans to leave following its bankruptcy. Alternatively, maybe Gol will join after it merges with Avianca. Asiana is another question mark given its pending merger with SkyTeam member Korean Air. Will Lufthansa buy Italy's ITA and bring it into the Star family? Might Azul in Brazil be enticed to join? More broadly, will air travel—which became increasingly global during the past two decades—become less global in the decades ahead? Trends in the world economy suggest that might be the case. Others, however, say the world will inevitably become more integrated, not less, cementing an even greater role for international alliances. If so, the Star Alliance will continue to twinkle brightly.