READ ALL OF THE LATEST UPDATES FROM ASCEND BY CIRIUM EXPERTS WHO DELIVER POWERFUL ANALYSIS, COMMENTARIES AND PROJECTIONS TO AIRLINES, AIRCRAFT BUILD AND MAINTENANCE COMPANIES, FINANCIAL INSTITUTIONS, INSURERS AND NON-BANKING FINANCIERS. MEET THE ASCEND BY CIRIUM TEAM.
---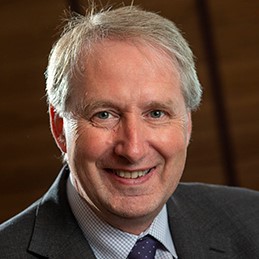 The news this week that EirTrade Aviation will manage the disassembly and consignment of two Boeing 787-8s on behalf of their owner reminds us that the part-out market for commercial jets, by which I mean single-aisle and twin-aisle aircraft, has been moribund for several years. Since 2019, when Cirium's Fleets Analyzer database recorded 502 retirements, there have been 465, 333 and 325 such events recorded in 2020, 2021 and 2022 respectively. There is always some element of data lag so there is potential for the 2022 total to increase marginally, but it is clear that for the past 24 months the retirement / part-out market has seen far lower volume than in prior years. Finalising the context there, in the last expansion cycle from 2010-2019, the average annual part-out volume was just under 540 aircraft with a high in 2013 of 694 units.
There are clear drivers to the reduced volume in the past couple of years, as airlines reduced aircraft utilization and minimized maintenance expenditure to manage costs.
Hence, demand for used serviceable material (USM) and engines harvested from part-out remained low. At the same time, the relatively high levels of activity through 2019 put lots of USM and engines 'on the shelf', so supply remained relatively high. However, as maintenance activity once again returned in higher volume in 2022, that material has increasingly been consumed and supply has reduced.
Does this mean that we are set for part-outs to resurge once again in 2023? The aforementioned 787-8s are the first (commercially delivered) examples of the type to be parted-out. These specific aircraft, understood to be MSNs 35304 and 35305, were manufactured and delivered to Norwegian in June and August 2013 respectively (on lease from then operating lessor ILFC). Following various ownership changes, the aircraft were parked at Glasgow Prestwick Airport, actually some 35 miles southwest of Glasgow on the Ayrshire coast, in 2019. At the time the Rolls-Royce Trent 1000 engines were suffering turbine blade issues and presumably these aircraft were parked whilst the engines were scheduled for repair.
But of course the pandemic then hit, we all know the Norwegian story and hence the aircraft remain parked in that location, albeit with the engines removed and preserved elsewhere, almost four years later. Although there are relatively few 787-8s parked globally today, demand is also low and thus the aircraft head for part out to "maximise value from a streamlined post-disassembly supply chain". Ascend's Half-Life Current Market Value for a 2013-build 787-8 is $30m. The equivalent part-out opinion ranges from $20m (in the downside scenario) to $49m in the base scenario, also at Half-Life. Clearly we don't know the aircraft or engine condition but it seems that the owners will indeed realize better value through part-out, as opposed to selling 'as is' or reinvesting in maintenance and then leasing (at our Current Market Lease Rate opinion around $370,000 per month).
Aside from the Norwegian story though, initial data from 2023 to date does seem to indicate that the part-out market is headed for far higher volume this year. To the end of February we have 69 aircraft retired per the table below. For the same period in 2022, it was only 45. For 2019 it was 73. Early days for now but it does seem like we may be headed back towards annual volumes seen at the end of the last cycle.
Selected Types
Type
2023 Retirements
Average Age (Yrs)
737-600
7
17.0
737-700
2
24.0
737-800
3
21.4
787-8
2
9.6
A318
1
18.1
A319
12
18.7
A320
6
23.5
A321
2
26.1
A330-300
4
22.5
All SA & TA
69
25.3
Finally, the mix is also interesting. Nine 737-600/700s and 13 A318/A319s suggest that the smaller and economically more marginal variants of the (now prior-generation) 737NG and A320ceo family are good candidates for engine removal and lease, and then harvest of airframe parts, landing gears, etc for the USM market. With passenger to freight conversion markets perhaps saturated over the next few years and consequent demand for donor airframes softening, maybe 2023 is finally the year that retirements return to 2019 and before levels?
---
SEE MORE ASCEND BY CIRIUM POSTS.

LEARN MORE ABOUT Cirium Fleets Analyzer.