READ ALL OF THE LATEST UPDATES FROM ASCEND BY CIRIUM EXPERTS WHO DELIVER POWERFUL ANALYSIS, COMMENTARIES AND PROJECTIONS TO AIRLINES, AIRCRAFT BUILD AND MAINTENANCE COMPANIES, FINANCIAL INSTITUTIONS, INSURERS AND NON-BANKING FINANCIERS. MEET THE ASCEND BY CIRIUM TEAM.
---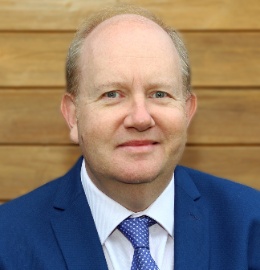 By Max Kingsley-Jones, Senior Consultant at Ascend by Cirium
Orders take back seat as Farnborough focuses on carbon credentials
Unsurprisingly, sustainability was a big talking point at the July's international aerospace industry gathering in Farnborough.
But it was Boeing that made the headlines in terms of orders, with its tally of 255 total commitments accounting for more than half of all airliner announcements during the week.
This was the first Farnborough for four years, after the 2020 event became an early casualty of the COVID-19 pandemic. But the usual air show "order fest" failed to materialize, despite Boeing kicking off the first day with a major – albeit not unexpected – deal from Delta for up to 130 737 Max 10s. Cirium data indicates that around 440 commercial aircraft orders, options and commitments were announced during the week, compared with 800-1,500 traditionally seen at Farnborough and Paris in the years prior to COVID-19.
Farnborough 2022 airliner order/option/LoI announcements

A total of 255 firm orders were disclosed during the show, of which Boeing accounted for 160 and Airbus for 85. The remaining 50 firm orders were split between ATR and Embraer, the latter just ahead. Frankly, it was no surprise that announcements were down, given the industry's post-Covid recovery phase and the pre-existing large order backlogs.
Airbus, now well into its new leadership era following the retirement of John Leahy in 2019, appeared comfortable with its lower-key approach: "We don't need to make a lot of noise. We can do business quietly," said Christian Scherer, Leahy's successor as sales chief. "It was about time for Boeing to pick up some steam," He added. And few needed reminding – particularly Boeing – that shortly before the show Toulouse had announced a major deal with the Chinese for 292 single-aisles.
Sustainability was a constant beat during the show – with daily declarations of initiatives and partnerships. Given the aviation industry's global profile, the appearance of campaign group Extinction Rebellion to greet the UK Prime Minister Boris Johnson on his day one visit was hardly unexpected.
The UK government outlined its Jet Zero initiative – a roadmap to net carbon neutrality by 2050 – while UK aerospace industry association ADS unveiled the Destination Net Zero masterplan to achieve that goal.
The OEMs were also talking up their commitments to tackle aviation's carbon footprint. Rolls-Royce made a series of announcements including testing readiness status of its UltraFan next-generation gas turbine, a hydrogen combustion trial with EasyJet, and an electric powertrain agreement with Hyundai. Meanwhile Airbus and CFM partners GE/Safran confirmed plans to test the RISE open-rotor technology demonstrator on an A380 development aircraft before the end of the decade.
Hydrogen propulsion continued to be a big talking point, with for example Universal Hydrogen announcing more commitments for its ATR/Dash 8 Hydrogen fuel cell powertrain and Airbus outlining plans for a hydrogen-powered glider trial equipped to assess the fuel's impact on the environment.
With Urban air mobility an increasingly important aerospace sector, it had a marked presence at the show. Embraer's Eve division unveiled a new vehicle configuration and claims to hold over 1,900 commitments, while a consortium including Virgin Atlantic revealed plans for a London airspace trial in 2024 with the Vertical Aerospace VX4 prototype. There were also commitments from Bristow and training organization AAP for the Lilium Jet electric VTOL.
It remains to be seen if Farnborough 2022 will set the tone for international air shows in the post-COVID world. Or perhaps Airbus will find it hard to resist stepping back into the limelight when the industry gathers at Le Bourget next June?