READ ALL OF THE LATEST UPDATES FROM ASCEND BY CIRIUM ANALYSTS AND CONSULTANTS, EXPERTS WHO DELIVER POWERFUL ANALYSIS, COMMENTARIES AND PROJECTIONS TO AIRLINES, AIRCRAFT BUILD AND MAINTENANCE COMPANIES, FINANCIAL INSTITUTIONS, INSURERS AND NON-BANKING FINANCIERS.
MEET THE ASCEND BY CIRIUM TEAM
---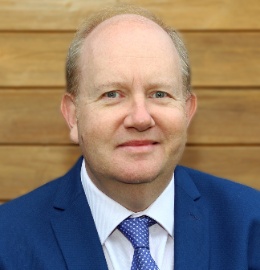 By Max Kingsley-Jones, Senior Consultant at Ascend by Cirium
The dynamics of mainline airliner deliveries over the last four years have not only caused significant changes in volumes but also had a notable impact on the distribution by world region.
Cirium fleets data shows that the number of Airbus and Boeing passenger and freighter deliveries steadily declined in 2019 and 2020, before an upward trend was restored in 2021. The 2019 tally declined by a quarter over 2018, driven by the absence of the Max from April onwards after the fleet-wide grounding and delivery suspension. The Max factor also contributed to the further decline in deliveries last year (which were 42% down on 2019) with the COVID-19 crisis having the most significant impact on shipments.
Although deliveries are expected to rise this year by a third to around 900 aircraft, shipment levels have continued to be impacted by various factors. These include the ongoing effect of COVID-19, the slow/intermittent momentum of Max deliveries and Boeing's escalating 787 production crisis.
Asia-Pacific (including China) has traditionally been the largest market for new aircraft and had a 46% share in 2018 – the last "normal" year for deliveries. Since then, its delivery share has been steadily declining, accounting for just less than a quarter in 2020 and 2021.
Europe and North America both had slightly larger shares than Asia in 2020 and are projected to repeat that this year. North America has seen a particularly significant increase in its share status since 2018, rising from 18% in 2018/19 to 26% last year and a forecast 27% in 2021. The US domestic market proved particularly robust during the pandemic, allowing airlines to make a rapid bounce-back and enjoy a relatively sustained recovery.
The Max was a factor in the early decline in Asia's volumes – particularly China, which dropped seven percentage points in global share between 2018 and 2019, to 18%. The region's delivery volumes have subsequently been affected by the impact of the pandemic and its slower recovery. Jurisdictions in the region have also been slow in recertificating the Max, effectively preventing the restart of deliveries. China is key to this as its airlines account for at least 130 of the undelivered Max inventory.
The Asia-Pacific and Chinese distribution will likely evolve towards or even exceed their traditional shares next year once Max approvals are received as Boeing hopes, if the region sustains its recovery trajectory from the pandemic.