---
Widebody planes in service, now and then
SUBSCRIBE TO ON THE FLY
It's a major development of the pandemic era: The twin-aisle is out of style. As you can see below, the number of passenger widebody jets in service has dropped by more than a fifth in the past two years, depressed by collapsed demand for intercontinental air travel.
Although there are fewer passenger narrowbodies today as well, the drop has been far less severe. Even if you remove the MAX from the equation (it was still grounded in early 2020), the total narrowbody decline would be just 8%. Bear in mind that widebody totals are down partly due to Boeing 787 production problems that disrupted deliveries.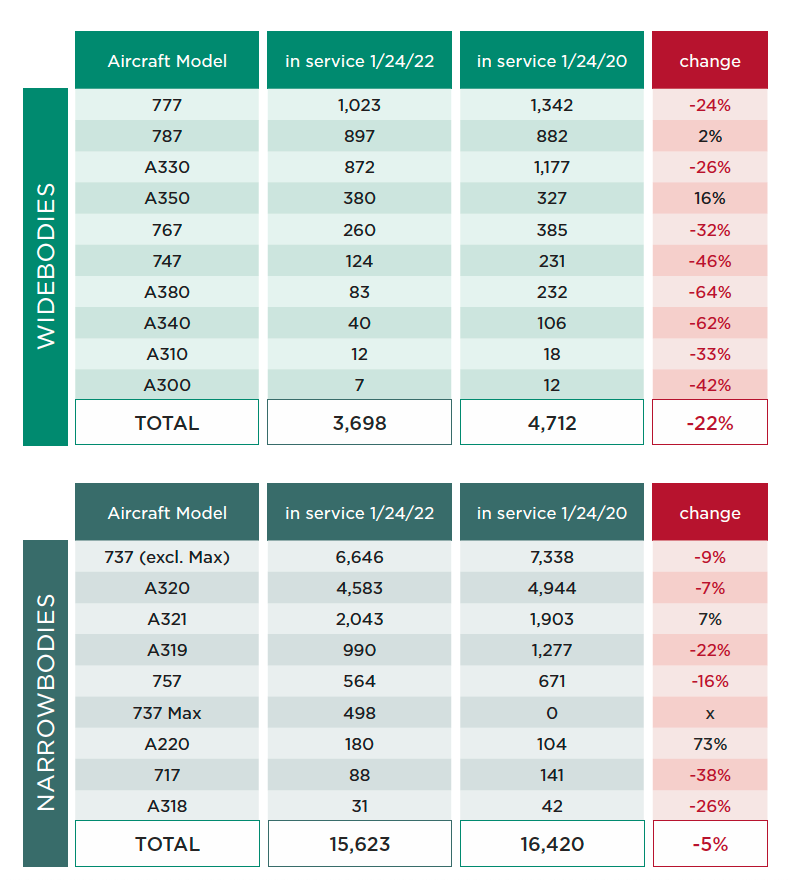 All analytics from Cirium Fleets Analyzer – Find out more.
—-

Never miss an on the fly story. Sign-up to receive an email notice when a new story is published.
See more aviation analytics on the fly posts, here. For a closer look, schedule a demo.
---
Media contacts:
Rachel Humphries
June Lee
media@cirium.com