READ ALL OF THE LATEST UPDATES FROM ASCEND BY CIRIUM EXPERTS WHO DELIVER POWERFUL ANALYSIS, COMMENTARIES AND PROJECTIONS TO AIRLINES, AIRCRAFT BUILD AND MAINTENANCE COMPANIES, FINANCIAL INSTITUTIONS, INSURERS AND NON-BANKING FINANCIERS. MEET THE ASCEND BY CIRIUM TEAM.
---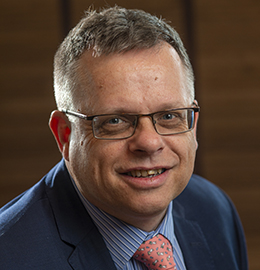 This week two reports on aviation and sustainability were published.
The first, by consultancy firm CE Delft, used Cirium flight tracking data to measure the size of the private aviation sector in Europe. It looked at data for 2020, 2021 and 2022, and concluded, perhaps not surprisingly, that private aviation has grown considerably over that period. It is unfortunate that the study used 2020 as the base year, because clearly the recovery after the pandemic created very high growth figures (as it did for commercial aviation), thereby providing opponents with an excuse to discredit the findings.
The European Business Aviation Association (EBAA) predictably pointed this out, and said CE Delft's figures were incorrect, and that business aviation has only grown 7% from 2019 to 2022, and anyway accounts for only 0.04% of the total. The figures CE Delft use certainly aren't incorrect, if perhaps slightly misleading. But the 0.04% that EBAA quotes is just as misleading. Proof positive in both cases of Benjamin Disraeli's famous quote, there are lies, damn lies and statistics.
Using the private aviation CO2 emissions data from CE Delft, and the Cirium emissions calculator for commercial aviation, we can work out that private aviation from the UK to Europe (admittedly the largest single private aviation market within Europe) accounts for no less than 5.6% of the total aviation emissions for flights from the UK to Europe (both including domestic UK). That is substantial, especially considering private aviation only accounts for 0.7% of passengers. And a 7% growth over 2019 is 7% in the wrong direction to targeted net zero by 2050.
The second report was from the US Government Accountability Office (GAO), highlighting how the aviation industry has failed to achieve most, if not all, of the sustainability goals it has set itself over the years. This follows on from a study from Greenpeace, in June 2022, which accuses the industry of "greenwashing".
The final piece of this week's sustainability news came from Amsterdam's Schiphol Airport. It has, unilaterally, announced that from 2025 it will ban night flights, it will not construct any additional runways, it will ban the noisiest aircraft (including the Boeing 747), and it will ban private jets. This is on top of a flight reduction target that the Dutch government has committed to, even if that is currently being challenged in the Dutch courts.
Ruud Sondag, the interim-CEO of Schiphol Airport Group, stated that he wasn't even creating alternatives for business aviation, such as Lelystad Airport: "Business destinations such as London, Paris and Geneva can easily be reached by commercial scheduled services" – or in the case of London and Paris by high-speed rail, although he didn't mention that. Clearly he doesn't want to completely lose his business.
Within each of these pieces of news, the direction of travel is clear. If the aviation industry doesn't demonstrate continued and significant progress towards its sustainability goals, it will have regulation imposed on it by others. Whether it likes it or not.

Henk Ombelet, Head of advisory operations at Ascend by Cirium
---

Learn more About Cirium Sustainability – SEE MORE ASCEND BY CIRIUM POSTS.