READ ALL OF THE LATEST UPDATES FROM ASCEND BY CIRIUM ANALYSTS AND CONSULTANTS, EXPERTS WHO DELIVER POWERFUL ANALYSIS, COMMENTARIES AND PROJECTIONS TO AIRLINES, AIRCRAFT BUILD AND MAINTENANCE COMPANIES, FINANCIAL INSTITUTIONS, INSURERS AND NON-BANKING FINANCIERS.
MEET THE ASCEND BY CIRIUM TEAM
---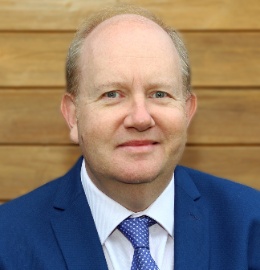 By Max Kingsley-Jones, Senior Consultant at Ascend by Cirium
Airbus quietly passed a significant milestone in the A320 story during August with the 10,000th delivery, 33 years after the first back in April 1988.
Airbus probably chose not to publicly mark the achievement as it had already made a fanfare about the delivery of A320 serial number "10000" to MEA in October last year. But confusingly this A321neo was in fact delivery number 9,532 according to Cirium data – the discrepancy created by the revised serial number format Airbus adopted last year to accommodate six numerals.
The actual 10,000th A320 delivery was the last of three completed on 30 August 2021: two A320neos (to Indigo, VT-ISY and China Eastern, B-325T) and one A321neo (to Gulf Air, A9C-ND). These were delivered from Airbus's Toulouse, Tianjin and Hamburg lines, respectively. The first A320 was handed over in Toulouse to launch customer Air France in April 1988.
To put the delivery milestone into perspective, the original business case for the A320's launch investment was based around a forecast of some 600 deliveries. That was based on the original 150-seat A320 variant, for which total deliveries now exceed 10 times that forecast. The total orderbook for all variants in the A320ceo/A320neo family is now close to 15,700 aircraft.

The A320 family becomes the second jet airliner to break through the magic 10,000 deliveries mark after the 737, which reached the tally in April 2018, 51 years on from the first delivery in December 1967. However, a more appropriate comparison for the A320 is against the three CFM-powered 737 families, the first of which debuted in 1984 with the 737-300. Deliveries of the -300/400/500 "classic", NG and Max have now reached 9,650 aircraft, and Boeing should pass 10,000 deliveries next year as Max shipments build momentum.
In terms of geographic spread of the 10,000 A320s delivered, Asia-Pacific is the single largest market with a 38% share. Airbus's notional "home market" – Europe – accounts for 29% and North America 17%. The latter is the largest market for the CFM-powered 737s, with roughly a third share of deliveries.
China is the A320's most important single delivery market, at 1,803 aircraft, followed by the USA on 1,611 and then the UK at 670. Around 30% (2,887 aircraft) of the 10,000 deliveries were direct orders by operating lessors, while a further 24% (2,388 aircraft) were subject to a lessor purchase and lease-back on delivery.
There are a few more milestones approaching for the Airbus single-aisle family: The A321neo looks poised to soon overtake the A320neo in absolute orders (it currently trails by 198 aircraft); and just over a decade after launch total A320neo family, orders are on course to surpass that of the A320ceo family (the deficit is currently 563 aircraft).
Whether continuous updates will enable A320 production to be sustained long enough for another 10,000 deliveries will depend how quickly breakthrough propulsion and aircraft technologies evolve. But it is perfectly plausible that total A320 deliveries could be double today's level by the time Airbus aims to introduce a zero-emissions design in 2035.
And finally, Ascend by Cirium continually reviews aircraft values through its Values Review Board (VRB). Last month, the VRB researched A320ceo and in light of evidence collected decided to increase A320-200 (5B/A5) Market Values by up to 14% for older vintages, but also decrease by up to 27% for mid-life vintages. The rationale for this and other recent Market Value and Lease Rate changes are explained in the latest issue of Inside Track on Values. Please contact us for more details.