CIRIUM INSIGHTS
Unique data tools for key aviation issues
Cirium Insights are Tableau workbooks designed to help spot trends, explain market shifts and highlight new perspectives into key aspects of aviation, including equipment, financing and planning.
Cirium Insights
Visualizations into critical aviation and air travel data from The Cirium Core
Quick and easy
The most critical data, all in one place, represented in easy-to-understand-and-share charts and graphs. No need to maintain your own data or update complicated reports.
Data-driven culture
Work together and share persuasive visualizations. Easily export the data to Excel, PDF, PowerPoint or existing enterprise systems for further manipulation.
Statistical confidence
With data going back to 2004, gathered from more than 2,000 sources including  35 million tracked flights per year, there is always enough information to make confident and accurate decisions.
Customized as needed
Cirium offers Insights in pre-built workbooks on common topics, or work with Cirium to produce a bespoke custom solution designed around your needs.
Insights Workbooks
With compelling visualizations in stunning analytics dashboards, strategic planners and operations directors alike can easily find answers to critical questions and respond more quickly to changes in the aviation and air travel market.

Almost any Cirium data set can be turned into custom workbooks.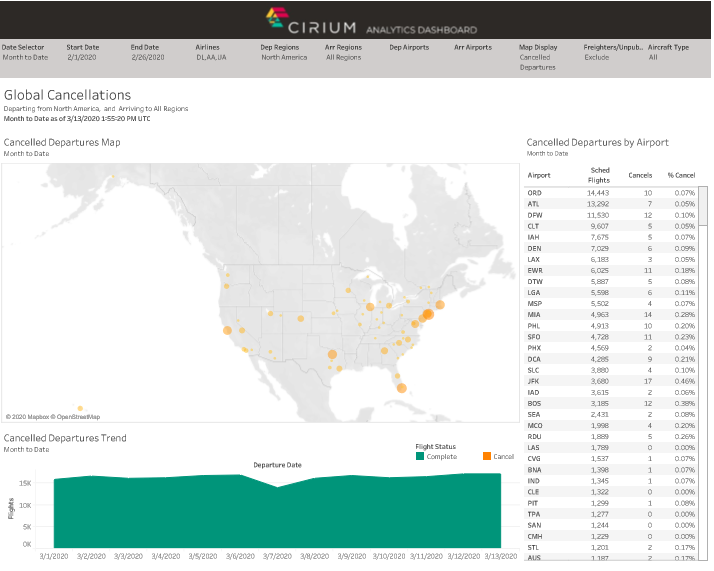 Workbooks for any industry
Cirium offers a number of Insights workbooks and can easily create a new workbook for custom information needs.