cirium updates
On-Time Performance
Receive email alerts when a new monthly or annual On-Time Performance Report, or other in-depth reports from Cirium are published.
Never miss a new On-Time Performance Report
Cirium's On-Time Performance reporting for airlines and airports is the longest-standing of such analysis in the industry, going back over 14 years. The comprehensive analysis takes place annually, with updates published monthly. Monitoring on-time performance has multiple benefits for the industry, including: driving passenger loyalty, identifying opportunities for operational improvements, analyzing the competitive landscape, evaluating partner performance and tracking aircraft utilization aligned to sustainability targets.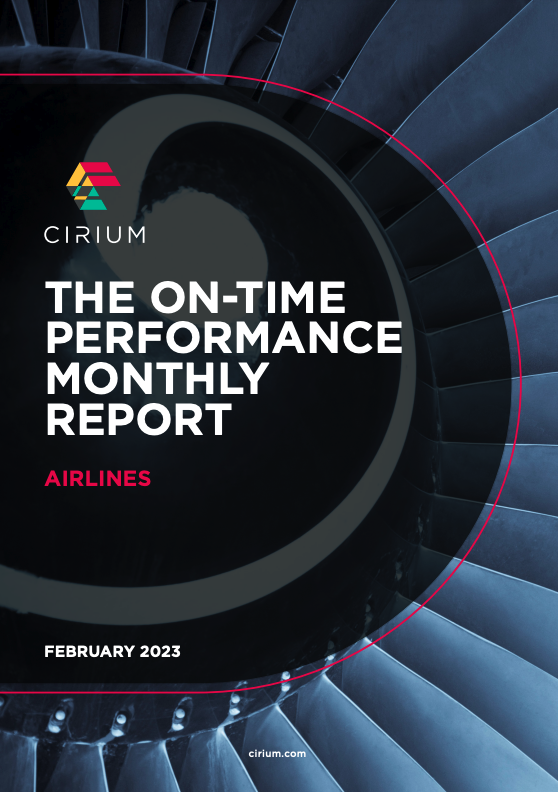 Receive email alerts when new On-Time Performance Reports are published
Fill in the form to receive monthly and Annual On Time Performance Reports, the Annual Airline Insights Report and other in-depth reports from Cirium.

Or never miss other updates from Cirium. Opt in to receive travel and aviation reports, industry insights, event invitations and relevant product and service updates, here.