To download the complimentary full Cirium Airline Insights Review 2021, click here.
---
If you're like me and love to travel, you look forward to your next flight, be it for leisure with family or friends, or for business. I'm happy to report that in 2021, many passengers took those first, tentative steps and booked travel again—and then some.
Every single passenger that flew in 2021—but didn't in 2020—bodes well for an industry seeking to recover. And 2022 shows even more promise.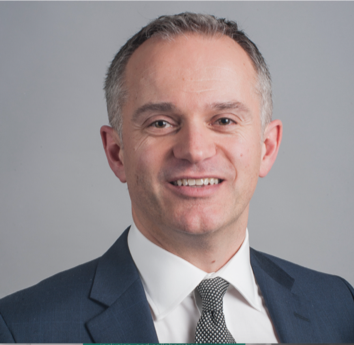 The recovery has had its challenges as we continued to tackle fluctuating cases of COVID-19, new variants, and varied vaccinations programs per country.
International border closures meant that markets with strong domestic travel, such as the US and China, bounced back rapidly. Markets that rely on open borders and the airlines operating in those markets struggled.
However, there are signs of recovery. International corridors are reopening, such as the ones between the UK and US. While new variants put a damper on some of the pomp and circumstance, the airlines have responded by staying the course.
According to Cirium data, the total number of passenger flights reached around 17,882,200 from last year (January to October 2021) compared to 15,000,000 in 2020. This is a clear sign that recovery is underway.
We are far from being out of the woods, but we know that the global recovery will be moving in an upward direction this year. At Cirium, we look to what to expect this year and beyond—working closely with the industry to anticipate the future scenarios. Here are seven key things to consider for 2022.
Update (March 14, 2022)–Since creating Cirium's seven trends outlook, the aviation industry has experienced and is still experiencing disruption because of geopolitical conflicts. It is too soon to understand the impact the conflict in Ukraine may have on aviation, however Cirium is tracking the situation closely. For the latest analysis, see How the Ukraine conflict threatens the global aviation sector here.
Seven things to look for in 2022
Worldwide domestic passenger traffic will be back to pre-pandemic levels; international traffic will reach two-thirds

We are steadily seeing more passengers return to the skies as the number of fully vaccinated people increases across many countries, and the subsequent easing of travel restrictions. By September 2021, domestic traffic (as measured in passenger numbers) had improved and was down only 36% compared to 2019.

We expect this trend to continue through 2022 with China domestic leading. Domestic traffic in North America, Europe and Latin America is projected to end 2022 at 2019 levels and other regions just five to 10% down.

There was little international traffic until mid-2021, when intra-European travel demand opened, facilitated by the EU Digital COVID-19 Certificate. Since then, there has been a steady improvement, as well as in international demand to and from North America. However, September international passenger numbers were still down 62% compared to 2019. Cirium's baseline scenario for 2022 is one of continued border openings, as countries achieve vaccination rates of 70% or more for the total population. China remains an unknown, as there is currently no sign of a change to its COVID elimination strategy. International traffic is made up of many distinct regional flows, but we expect a significant increase in long-haul travel in the second half of 2022 and predict that by the end of 2022 international passenger traffic will be down around 25 to 30% compared to 2019.

Collectively, this means that we expect to see global passenger traffic recover from being 47% down against 2019 in September 2021 to just 15% below 2019 by the end of the year.


Passenger fleet in-service will almost return to pre-pandemic levels

The Cirium consultancy team, Ascend by Cirium, project that the global passenger fleet in service will increase to 20,700 by the end of 2022. This is only a few hundred fewer than at the end of 2019. By the end of 2021, almost 17,000 passenger aircraft are projected to be in service. Airbus and Boeing are expected to deliver over 1,400 new aircraft in 2022 and almost 1,600 in 2023. The current parked fleet of some 4,800 surplus aircraft are expected to continue to decline to around 3,700 by the end of next year. This will reduce further to 2,400 by the end of 2023.

As recovery continues in most markets and global passenger traffic exceed 2019 levels by mid-2023, the surplus of passenger jets—which exceeded 14,000 at the peak of the crisis in April 2020—is expected to be largely reabsorbed into the fleet. We expect to see around 550 aircraft retirements annually between 2022-2024 as the older less fuel- efficient aircraft of those surplus aircraft are scrapped.

Airlines are emerging from the crisis with a reshaped fleet, where next generation aircraft have 15% better fuel burn than the less efficient aircraft they replaced. This includes a backlog of almost 9,600 new generation single- aisle and 1,600 new generation twin- aisle aircraft scheduled to be delivered through the 2020s and into the 2030s.


Business travel will accelerate in 2022, steered by a rise in business events and meetings

As vaccines are being rolled out globally and economies recover, organizations have already increased their business travel spend. According to the Global Business Travel Association (GBTA), business travel spending is projected to have increased by 21% in 2021, on the back of the easing of restrictions on international travel. For example, in March 2021 there were 217,100 international flights tracked compared to 542,300 in October—1.5 times more international flights taking place.

This trend will continue, and we expect to see further acceleration in business travel in 2022. GBTA predicts a 36% surge in business travel year-over-year in 2022. We expect to see business events and meetings drive this surge. Cirium is tracking the online activity around business events and applying machine learning to this activity, to then integrate the data into airline forecasting models. Cirium Diio Signals shows increased activity on the web around corporate events and conferences. For example, according to Cirium data, Barcelona hosted 10 major business events that impacted air travel in January 2019, 23 events in January 2020 and only two in January 2021. It is expected that there will be four events in January 2022. This is a clear sign that business events are slowly returning.

The positivity is also reflected in GBTA's prediction of full recovery of business travel by the end of 2024, where business travel spending annually will take over pre-pandemic revenues to $1.48 trillion.


Conversions of passenger jets to freighters will surpass previous highs

The air cargo market continues to grow and has had a strong year in 2021. Traffic (calculated by Freight Tonne Kilometers) are up over 8% for the first nine months of 2021, compared to 2019. Capacity however is down almost 12% for this year, which reflects the continuing lack of passenger belly capacity.

In an analysis of Cirium's Fleets data, 61 orders for new freighters were made in 2021—the strongest year for orders since 2018. Airbus seeks launch orders for their new A350 freighter, which will compete in the larger capacity freighter market. It is expected that Boeing will respond with a 777-X freighter.

In the first ten months of 2021, 97 passenger jets were converted to freighters, which is well beyond the 70 conversions made in 2020. There are potentially more conversions to happen between the time of writing and the end of this year, which could see a total of 140 conversions—double the amount in 2020. This hugely surpasses the previous highs of 107 conversions made in a single year. 2022 is forecast to be even higher, with a potential total of 160 passenger jets converted to freighters. There have been over 250 conversion orders received already in 2021. The high level of activity in this sector is due to a combination of factors, including available aircraft at lower values and the boom in e-commerce.


We've reached the bottom of aircraft values, but some aircraft remain on watch

Aircraft values and lease rates took an unprecedented hit in the 12 months from April 2020 to March 2021. From April to September 2021, the values and lease rates for many types appear to have stabilized, and a few are improving.

The fortunes of the global fleet are diverging, not only between single-aisle and twin-aisle aircraft but also within the single-aisles themselves. In 2021, the ATR 72s, the Embraer E190/195s and the Boeing 737 MAX family have seen improvements. The Airbus A320 has experienced mixed fortunes, with older vintages improving in value while younger ones decreased further. We have seen values improve first while lease rates remain stable at what appears to be the bottom of the market.

On the twin-aisle front, lease rates continue to fall with A350-900 rentals recently reduced by up to 19% and 787s continue to be on watch. This was necessary to stimulate demand from opportunistic airlines and to see some of the idle fleet finding new homes.

At the moment, there have been no willing sellers, so values have held firm. However, consider that some of the lease rate factors on twin-aisles have dropped to below 0.5% relative to market values—it raises the questions of how much longer those values can be sustained.


Airlines will rely more on partnerships to carry passengers into partner home markets

We anticipate a shift in airlines flying secondary markets post-pandemic and instead see airlines taking advantage of their partners to transport passengers to secondary cities.

Delta Air Lines is instructive. In 2019, Delta served 88 US-Europe markets outside of the hubs of their major European Skyteam partners—KLM, Air France, and Alitalia. Looking forward to the year ending 2022, Delta is only scheduled to serve 72 of the original 88 markets. Such markets include Atlanta to Stuttgart, Dusseldorf, Brussels, and Zurich, and New York (JFK) to Berlin and Malaga. All these markets are served over KLM's Amsterdam hub or over Air France's Paris hub.

While seats scheduled by Delta into Amsterdam and Paris for the year- ending 2022 versus 2019 are still down 25%, transatlantic traffic is down dramatically as well. It's a logical step for Delta to take by filtering the passengers to those now-cancelled routes over their partners' hubs rather than investing in their own aircraft on long thin routes. By code-sharing on these intra-Europe legs, the partners can feed each other's flights on routes that may not be full without the efforts of each carrier.


CO2 emissions will increase as flights increasingly return to service—but airlines now have cleaner fleets

As fewer flights operated in 2021— flights tracked from January 1 to October 31, 2021, are 29% down versus 2019—the CO2 emissions from flights were 40% less than pre-pandemic. Although the trend seen in 2021 shows fuel burn increase as domestic flights started to return, it is lower because airlines are flying their aircraft far fewer hours and prioritizing more efficient aircraft.

The proportionally greater decline in emissions was also because of long- haul international markets taking longer to recover than domestic and intra- regional. This reduced the average aircraft size being flown and the flight distance, while airspace and airports were less congested, resulting in less time spent in take-off queues and holding patterns.

OEMs are already ramping up production rates of latest-technology aircraft that will come into service. With the return of flights this means that overall CO2 emissions will increase as markets recover, however as more efficient aircraft are brought into service, the fleet is expected to deliver average per-seat efficiency gains of several percentage points compared with pre-pandemic levels.

To achieve the net zero 2050 targets, the industry will increasingly look at understanding the actual fuel burn of flights, and to Sustainable Aviation Fuels and offsets. We expect discussions will continue around hydrogen and electric aircraft also—albeit these methods will play a much smaller part in reaching these targets.
---
TO READ THE FULL CIRIUM AIRLINE INSIGHTS REVIEW 2021, INCLUDING THE SEVEN PREDICTIONS OF 2022 – CLICK HERE.
The 2021 Airline Insights Report is Cirium's collection of expert analyses covering a wide range of topics surrounding airlines at the core and the aviation industry that encircles them.


The report covers:
Top routes flown and airports in 2021
The current state of the global passenger traffic, capacity and fleet
Sustainability initiatives in the airline industry
Airline startups and new routes flown in 2021
Average airfares in key markets
Spotlights on APAC and Latin America