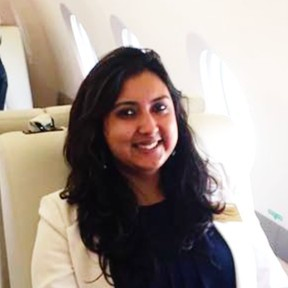 By Harshita Shishodiya, Regional Sales Engineer (EMEA) at Cirium
---
In 2016, Saudi Arabia launched the ambitious Vision 2030 project. With more than 20 "giga-projects" under its umbrella, Vision 2030 aims to transform Saudi's economy and society by 2030 and sets a course for Saudi Arabia to become a futuristic nation.
Vision 2030 also aims to make the Kingdom an important hub connecting three continents (Asia, Europe, and Africa) through the creation of better opportunities to support tourism, increase employment and drive long-term economic growth.
With its rich culture and little-known diverse landscapes, including the beautiful white sand islands of Amaala and UNESCO world heritage sites of Alula, the Kingdom is counting on tourism to become a key driver for this economic growth.
Indeed, Saudi Arabia hopes for tourism to contribute more than 10% to its GDP by 2030.
Vision 2030's potential to reshape the future of Saudi's travel and tourism sector was demonstrated in September 2019 when the Kingdom opened its doors to the world for the first-time. It ended up welcoming more than 67 million visitors that year alone.
Aviation plays a pivotal role in propelling Saudi Arabia's vision with the Kingdom aiming to invest up to $100bn in this sector.
This includes launching a new airline, building new airports, and upgrading current air traffic infrastructure. Some of these investments are already paying dividends through an observed increase in scheduled capacities for both domestic and international markets. See the recent update about the Salman International Airport masterplan, here.
Cirium's schedules data shows that the available seat kilometers (ASKs) for airlines serving international markets was up by 7.5% in 2019 from 2016 with a noticeable minor blip in capacity in 2018/19. This was partly due to the suspension of air travel between Qatar and Saudi Arabia at the time.
Post-COVID-19 recovery is strong for international traffic. In 2022, international ASKs were lagging 2019 by 13.7% but the planned capacity for 2023 is already at par with 2019 at 131.7 billion ASKs (Jan-Oct).
Saudi Arabia continues to expand its presence in the international market with the launch of at least 15 new routes in 2022 amongst several other seasonal and ad-hoc operations. This includes new airport launches such as Alula (to Paris and Cairo), Neom (to London and Dubai). The launch of the Riyadh to Zurich route in August 2022 (12 years after Swiss Air terminated its operation to Riyadh in 2010) and the introduction of point-to-point Riyadh Bangkok services by Saudi (SV) also shows us how Saudi-based airlines are now trying to serve the home-market demand.
Low-cost carriers like Wizz Air plan to gain an early market share in the growing Saudi Arabia Market. In 2022, Wizz Air started Dammam to Rome and Dammam to Vienna flights, and they seem to be moving on an upward trajectory with ambitious plans to expand further in 2023 by launching at least 20 new routes from Europe to Saudi Arabia including Catania, Bucharest, Milan, Naples, Sofia, Larnaca and Budapest.
Meanwhile, Cirium's schedule data also shows that the domestic markets have continued to outperform every year since 2016. Domestic travel grew by just over 12% in 2016 and 17% in 2017, respectively, and peaked at 26.3 billon ASKs in 2019.
But the most striking observation is that during the peak COVID-19 period, the Saudi domestic market continued to hold strong at 62% of 2019 levels and recovered to 90% by end of 2021.
This strong recovery continues and domestic ASKs for 2022 is currently at 98% of 2019 levels.
These positive trends continue to show that the Kingdom's Vision 2030 is well on its way to delivering its promise of a strong and sustainable future for Saudi Arabia's aviation market.