How exactly has COVID-19 impacted current market values and lease rates? Cirium's expert team of industry-recognized ISTAT Appraisers are dealing with these burning questions every day – offering unsurpassed valuations and expertise drawn from best-in-class data and analytics to help our customers navigate the route to recovery.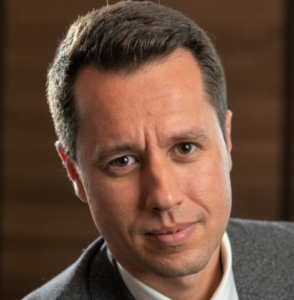 George Dimitroff, Head of Valuations, Ascend by Cirium, shares some of the most valuable insights aviation finance professionals need to know and understand right now…

How has COVID-19 impacted Current Market Values?
In one word – badly! Out of production aircraft types have been most affected, with older vintages of some aircraft types falling by more than 50% since the start of the year. However, the weighted average value declines are more in the 15-30% range depending on the aircraft type. Meanwhile, the latest technology, in-production aircraft have seen smaller declines, usually in the mid to high single digits, with some going above 10%. Values of younger equipment have been supported by sale-leaseback activity with the total SLB transactions YTD similar to 2019 levels, and likely to exceed it by year end.

How has COVID-19 impacted Current Market Lease Rates?
Atrociously. Lease rate declines have been greater than value declines so far. It is almost impossible to lease out an aircraft this year at any fixed rent unless the lease starts with a variable rate (power by the hour – PBH) rent. Most leases signed begin with PBH leases for anything from 6 to 18 months, before switching over to fixed rent. Many of the PBH leases and lease extensions have no minimum number of flying hours and with aircraft sitting parked, are generating zero lease revenue. Our overall lease rate opinions are down 25-35%, on average, since the start of the year, but these assume that you start the lease off with PBH.
[Discover 5 reasons why Ascend by Cirium is the team to back for Appraiser of the Year 2021 and vote for us here]


Which single-aisle aircraft values have been the most affected in 2020?
The A320 ceo – with a weighted average value decline in the region of 30% so far for 5B-powered models. The 737-800 will eventually follow once the 737 Max returns to service but for now it has held up a little better as it is not being replaced by new deliveries.

How have engine values been affected by Covid-19?
They have also been declining. Some popular CFM and IAE engine types have seen values some 30% lower than pre-pandemic levels. Trading activity slowed down significantly but some opportunistic buyers are acquiring quality engines at steep discounts in preparation for a recovery in the next few years.

Who are the winners and losers in the twin-aisle market?

Our value revisions are still ongoing until December, so it is difficult to name the winners and losers quite yet. The worst performing aircraft so far are the A340-500 and -600, while the A330, A380, 757 and some 777 models are also in the bottom 20. The winner is the 767-300ERF, which has seen a small increase in values driven by strong demand for freighters. Other models with sub-5% average value decline so far include the A320neo, A321neo, 737 Max 9 and A220.

How much data capture has the valuations team sourced in 2020?
We have captured more than 1600 lines of market intelligence since the start of the year – similar to our total for 2019. By year-end 2020, we hope to have exceeded our data capture for last year. Some 900 of these data points were captured from April onwards (i.e. after the start of the pandemic). These include all types of data points not just aircraft sale prices but we do have more than 400 sale-related data points captured in a post-COVID environment. This includes cash sales, sale and leasebacks, bids and purchase offers that did not go through, new delivery pricing and the value opinions of individuals actively trading. Our team has been reaching out to all corners of the market seeking intel.

Do you believe that there will be an increase in Sales & Lease backs?

They are already at a similar level to 2019 and we expect that by year-end we may well see an increase over 2019. This is because airlines are urgently seeking to raise cash from their unencumbered assets. Meanwhile, well-funded leasing companies are taking advantage of better lease rate factors on these deals than they were able to achieve last year.

How do you envisage aviation asset values will be impacted in 2021?
We expect to see continued value decline. The crisis is not over once 2020 is over, and values have not yet reached a floor. We expect the decline to continue for at least the first half of the year. Lease rates are closer to reaching a floor but there is still room for further decline in rentals for younger vintage aircraft. Once values and lease rates reach a floor, they may not necessarily turn a corner and start recovering right away – they could remain flat at their low levels for some time. We saw values "bumping along the top" for a few years in the 2015-2020 period, and now they will probably be "bumping along the bottom" in the latter part of 2021 and possibly beyond.
---
We're here to help you
Discover how you can manage your investment decisions with Ascend by Cirium, aircraft appraisers of the year. Connect with our team of experts here.