By Jeremy Bowen, Chief Executive Officer, Cirium
Make no mistake. The global airline industry remains deeply challenged by the COVID-19 pandemic. Demand, according to the latest IATA figures published for June, is still 60% below its pre-pandemic levels. 60%!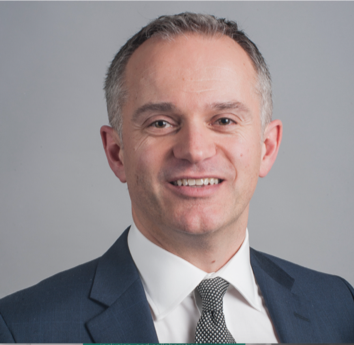 But believe it or not, even this crisis has winners—airports, that is, which are busier now than they were pre-COVID-19. As The Cirium Core's airport schedules data shows, 14% of the world's 300 busiest airports (as ranked in 2019) have more seats scheduled to depart in the current July-to-September quarter than they did for the same quarter two years ago.
Many of the biggest gainers, unsurprisingly, are in Russia and China, two countries with large domestic markets unaffected by border closures. Sochi, a popular destination for Russian tourists, and site of the 2014 Winter Olympics, leads the list with a 79% gain in departing seats. Also up is St. Petersburg, another locale popular for domestic tourism. In China, the gainers are mostly smaller markets with little or no international exposure, or markets with lots of tourist traffic. An example is Sanya, a beach destination on Hainan Island. Another is Wuxi, one of China's wealthiest cities.
It's not just Russia and China though. San Juan, capital of the U.S. territory of Puerto Rico, is 18% busier this quarter than it was in Q3, 2019. Americans aren't yet traveling much for business, but they're certainly headed to the beach.
Other U.S. airports with post-pandemic capacity gains include Maui and Miami, the latter despite a large international network. As a reminder, we're only looking here at the top 300 airports by scheduled seats as ranked in 2019.

Jeremy Bowen, Chief Executive Officer, Cirium

But, a more comprehensive list would also show big gains for smaller U.S. vacation spots like Myrtle Beach, South Carolina, and Fort Myers, Florida. The entire state of Florida, in fact, is busier now than before the crisis. So are other U.S. airports like Salt Lake City and Denver, both booming mountain destinations. Nashville, Orange County and Phoenix are in the winner's circle as well.
And, beyond Russia, China and the U.S.? Mexico, one of the world's largest tourist markets, has two major airports with notable growth this year. One is Tijuana, whose airport also serves San Diego. The other is Cancun, a favorite beach spot for domestic and international travelers alike. In Korea, Seoul's major international hub—Seoul Incheon—has just a fraction of the capacity it used to have. But the city's domestic-oriented airport has 10% more seats today. Jeju, an island tourist spot, is also up.
How about Europe? Palermo, on the Italian island of Sicily, is up 5% in scheduled seats. Also on the gainer's list are two Greek airports catering to tourists: Heraklion and Rhodes.
Schedules for the upcoming October-to-December quarter are subject to change. But as of now, Cirium schedule data show some additional airports with notable capacity gains relative to pre-pandemic levels. They include the booming Texas markets of Dallas-Fort Worth (DFW) and Austin. Charlotte too, a big American Airlines hub like DFW, turns positive in Q4. Same for Turkish airports like Antalya and Istanbul's Sabiha Gökçen. Western Europe starts to see greater activity, with Naples, Bucharest and Brussels Charleroi among the winter winners. Goa, the Indian tourist destination, is also showing a capacity increase for Q4.
The airports suffering the largest capacity declines are concentrated in East Asia. More specifically, large hub airports with heavy intercontinental exposure are furthest from recovery—think Singapore, Seoul, Taipei, Kuala Lumpur and Bangkok.

Jeremy Bowen, Chief Executive Officer, Cirium
No major hub has lost more seats than Hong Kong. Australia's largest market Sydney isn't much healthier, with Q3 seats down 85% from two years ago. That compares to down 59% for London Heathrow, down 51% for Dubai and down 16% for the more domestic-centric Atlanta.
---
Across the world, airlines, airports and other industry stakeholders are utilizing Cirium schedule data from The Cirium Core to monitor the recovery and identify unique opportunities. Data, they say, is the new oil—the raw material for informed decision making. With Cirium's tools, an incomparable wealth of aviation data is yours on demand.