READ ALL OF THE LATEST UPDATES FROM ASCEND BY CIRIUM ANALYSTS AND CONSULTANTS, EXPERTS WHO DELIVER POWERFUL ANALYSIS, COMMENTARIES AND PROJECTIONS TO AIRLINES, AIRCRAFT BUILD AND MAINTENANCE COMPANIES, FINANCIAL INSTITUTIONS, INSURERS AND NON-BANKING FINANCIERS.
MEET THE ASCEND BY CIRIUM TEAM
---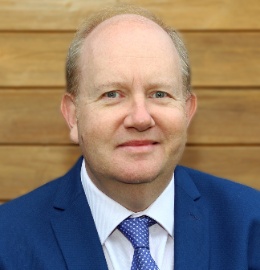 By Max Kingsley-Jones, Senior Consultant at Ascend by Cirium
Qantas is to convert two of its A330-200s to full freighters for introduction in 2023, bringing GE into engine mix alongside the P&W and R-R-powered versions already in service.
Cargo conversions are offered for both the short-fuselage -200 and larger -300 variants, the latter's greater capacity has made it the more popular platform for conversions so far. Cirium data shows that the current A330-300 passenger fleet totals 706 aircraft (including stored aircraft), while the -200 comprises 513 units.
Although GE's CF6 was the lead engine on the A330ceo at introduction in 1993, it has only accounted for around a fifth of the approximately 1,400 passenger A330ceos delivered. According to Cirium data, the GE-powered variant makes up around 22% of the 1,220-strong A330ceo current fleet.
The Rolls-Royce Trent-powered A330ceo was the last engine option to enter service (in 1995) but is the most populous, accounting for just under two-thirds of the fleet. Pratt & Whitney PW4000-equipped A330ceos represent the remaining 15% of the fleet.
There are currently 13 A330P2Fs in service, all but three of which are -300s. Three of the P2Fs are powered by P&W and the remainder by R-R. The Qantas GE-powered -200s are due to be introduced in 2023, bringing the third engine OEM to the A330 cargo market. There is a total of 38 A330-200F factory freighters are in service, powered by either R-R (34 aircraft) or P&W (four aircraft).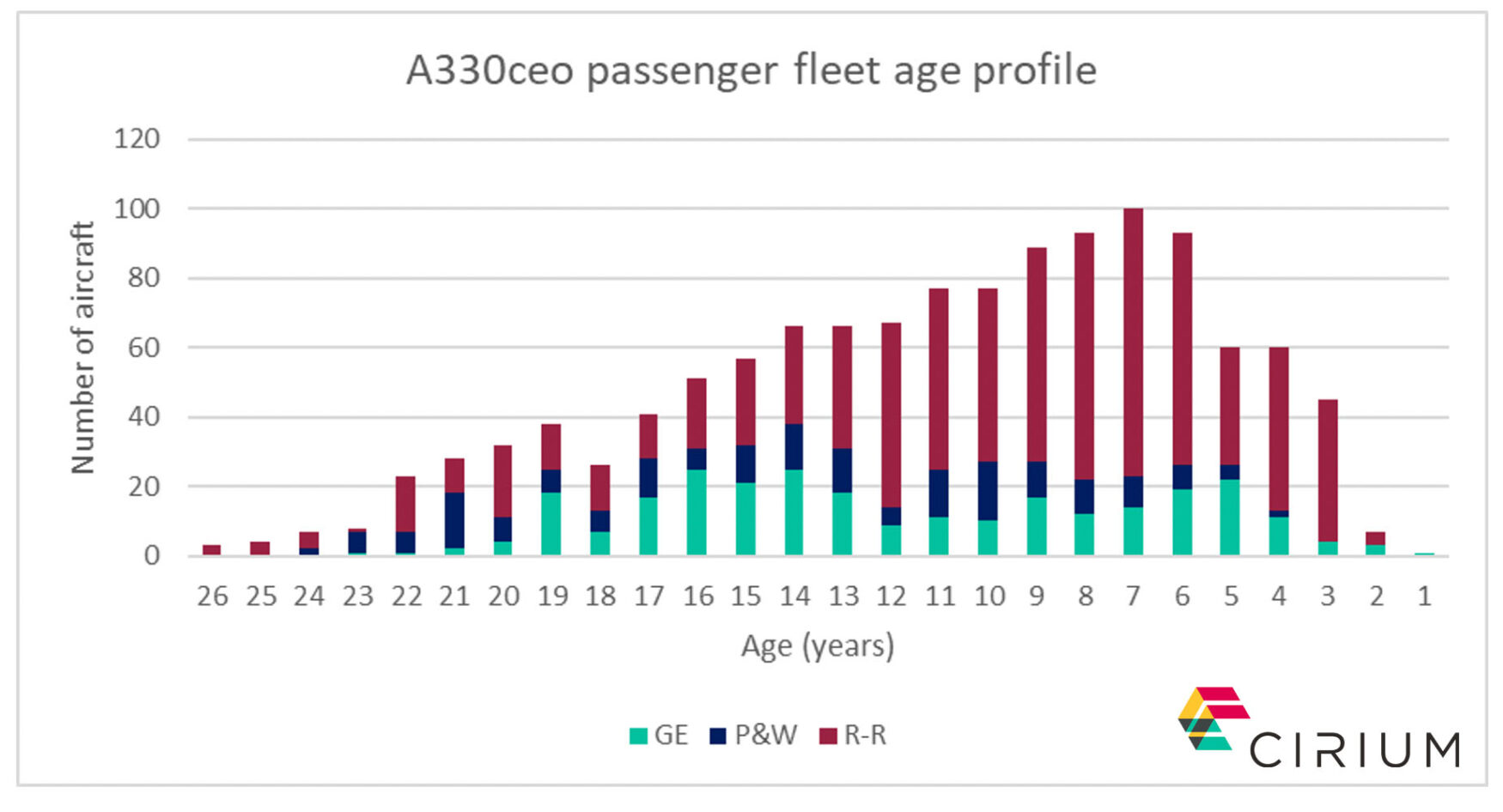 There are two A330 cargo conversions available offered by EFW and IAI, who have a combined order backlog of more than 70 modifications. The greater cargo volume of the larger -300 means it is viewed as the more popular platform for conversion in the longer term. The high gross weight variant, which became available in 1999 and makes up most of the -300 fleet, would be the favoured specification.
Typically, converted A330s have been mid-life vintages in the 10-15-year-old age group. Cirium data identifies more than 400 passenger A330s in that age bracket, a roughly 50/50 mix between -200s and -300s. The engine split is approximately equivalent to their overall shares of the fleet.
Ascend by Cirium continually reviews aircraft values through its Values Review Board (VRB).  Although passenger the A330ceo storage to in-service ratio is gradually reducing, utilisation remains low. But there has been a reasonable level of market activity recently and based on our data points for flying aircraft and part-out trading, Ascend has recently made reductions to our A330ceo Current Market Values, with changes varying with age, variant and specification etc. The rationale for our Market Value and Lease Rate changes are explained in our Inside Track on Values issues. Please contact us for more details.
---