READ ALL OF THE LATEST UPDATES FROM ASCEND BY CIRIUM ANALYSTS AND CONSULTANTS, EXPERTS WHO DELIVER POWERFUL ANALYSIS, COMMENTARIES AND PROJECTIONS TO AIRLINES, AIRCRAFT BUILD AND MAINTENANCE COMPANIES, FINANCIAL INSTITUTIONS, INSURERS AND NON-BANKING FINANCIERS.
MEET THE ASCEND BY CIRIUM TEAM

---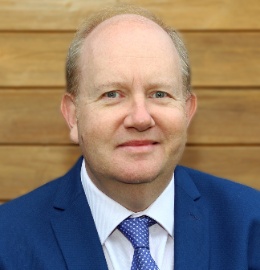 By Max Kingsley-Jones, Senior Consultant at Ascend by Cirium
The in-service fleet of Boeing 737 Max aircraft is now greater than at the time of the March 2019 grounding despite a third of the fleet remaining grounded. Delivery rates have slowed dramatically in recent months, and while further ungrounding approvals are encouraging for the return-to-flight progress, China remains a sticking point.
Cirium data shows that the active Max fleet peaked at 368 aircraft at the time of the Ethiopian accident on 10 March 2019, which prompted a fleet-wide grounding in the days that followed. After the Federal Aviation Administration's return-to-flight clearance in November 2020, Boeing restarted deliveries in December as the first grounded aircraft returned to service.
As Max ungroundings were authorised by jurisdictions in the Americas, Europe and the Middle East, the operational Max airline fleet has gradually risen to just over 370 aircraft by mid-September. However, Cirium tracking data shows that the fleet's average daily utilisation is remains below that at the time of the grounding: 9-9.5h versus 10-10.4h previously.
Boeing has completed around 180 Max deliveries since December 2020, increasing the overall fleet to 580. But delays to ungrounding orders across the Asia-Pacific region – particularly China – has kept a large portion of the fleet grounded – some 208 aircraft currently.
China accounts for the second largest Max fleet globally, at 97 aircraft. There have been indications recently that Chinese approval is imminent, but nothing has yet been confirmed officially.
After Max deliveries were interrupted briefly in April/May due to a manufacturing issue, monthly shipments rose steadily through the early summer to a peak of 33 in June. But they have since tailed off, dropping to 22 in July, 14 in August, and 11 in September to date.
Cirium data identifies some 281 737 Max remaining in the pre-built inventory (ie undelivered airframes that completed a first flight prior to August 2020). A third of these are earmarked for delivery to Chinese airlines. Meanwhile output of new 737s is due to build from the current level of around 16 a month to reach 31 during early 2022 – but this will be driven largely by the Chinese situation.
Recent movement around ungrounding approvals in Asia-Pacific (India, Malaysia, Singapore and Vietnam) should help build the return-to-flight momentum further. But early clearance in China is crucial to reviving much of the stored fleet and for Boeing to move up a gear in shipments.